about us.
totalcontent is a creative copywriting partnership that has a way with words, and ideas on how your business can use them intelligently. Our writing is straightforward without being simple, clever without being clever-clever, lively without being breathless.
We help organisations and agencies hit the right note and put the right words in the right places. If you want help with your tone of voice, brand positioning, a website, a snappy name, a well-crafted thousand words or anything in between, you know where to come.
biographies.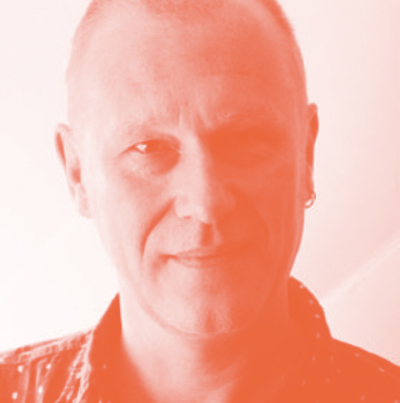 jim k davies uses words as the starting point for creative ideas. He's helped clients such as Paul Smith, Royal Mail, Tesco and Marks & Spencer with everything from one-liners and naming to ads, books, websites, social media and annual reports. He's also a published author and columnist whose distinctive brand of cultural commentary has appeared widely in design magazines and national newspapers.
Get in touch for a word >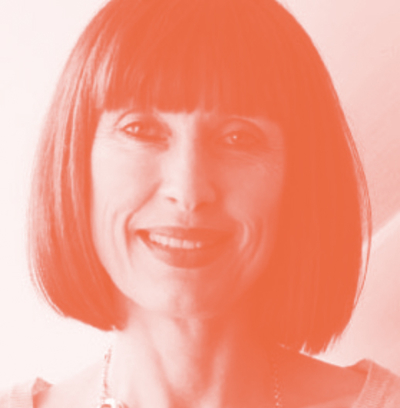 deborah kings runs the totalcontent studio, as well as helping out with writing assignments. A former account director at a top London PR company, Deborah has a keen editorial eye and ran the writing workshops at her agency. Blessed with impeccable taste and judgement, she's hot on brainstorming ideas, editing, proofing, and press release writing ... and chases late payments like a Rottweiler.
Get in touch for a quote >
clients.
Variety, as they say, keeps things spicy. totalcontent helps a tasty range of clients, from chunky well-known brands, to smaller, funkier clients. Several we work with directly, others via some of the most creative agencies in the UK.
brands.

BBC
Boots
Crabtree & Evelyn
Godiva Chocolatier
LEGO Education
London Philharmonic Orchestra
Marks & Spencer
National Gallery
Neal's Yard Remedies
Nokia
Orange
Paul Smith
The Premier League
Royal Mail
Sport England
Supercell
Tesco
Thomas Pink
V&A
Waterstones
agencies.

Alphabetical
Barnbrook
Baxter & Bailey
Build
Face37
Interabang
hat-trick
MadeThought
Magpie
Mark Studio
NB
Pearlfisher
Proxy Studio
Rose
Spy
Stylorouge
Supple Studio
The Chase
The Partners
True North
Why Not Associates
articles.

The Guardian
Sunday Times Magazine
Daily Telegraph
Financial Times
The Independent
Management Today
Design Week
Campaign
Print
Baseline
Domus
Idea (Japan)
Grafik
Eye
U&Ic
Circular
GQ
Arena
Ray Gun
Pipe
Holts (Canada)
publications.
Jim has written, contributed to and edited several well-received books – these include works on design and advertising, as well as chapters of fiction published through writers' group 26.
books.
'The Book of Guinness Advertising' Guinness Publishing, 1999; 'Delicious: The Design and Art Direction of Stylorouge' Gestalten, 2001 (editor and several chapters); 'Paul Smith: True Brit' Design Museum, 1998; Royal Mail Year Book (The Stories Behind the Stamps) 1999; Royal Mail Year Book 2000; Royal Mail Year Book 2001; Royal Mail Year Book 2002; Royal Mail Year; Book 2009; Royal Mail Year Book 2010'; '10: Markit's First Decade' Why Not Associates, 2012; 'Guy's Tower: 40 Years On', Spy, 2014.
bits of books.
'Paul Smith: You Can Find Inspiration In Everything' Violette Editions, 2001 (chapter); 'Rian Hughes: Art, Commercial' Gestalten 2002 (introduction); 'Thomas Manss — Ordnung & Eccentricity' Gestalten 2002 (chapter); '26 Letters: Illuminating the Alphabet' Cyan, 2004 (chapter); 'From Here to Here: Stories Inspired by London's Circle Line' Cyan, 2005 (chapter); 'Common Ground: Around Britain in 30 Writers' Marshall Cavendish Editions, 2006 (chapter); 'Bard & Co: Shakespeare's Role in Modern Business' Cyan, 2007 (co-editor and chapter); '26 Words: Exploring the DNA of Language' Letter Exchange 2014 (chapter); 'Out Of The Blue: The Essence and Ambition of Finnish Design' Gestalten 2014 (interviews and chapters).
awards.
In 2008, Jim received about the highest creative honour you can get — a D&AD Black Pencil for his work with The Partners on the National Gallery's 'Grand Tour'. One of the six Royal Mail Year Books Jim has written won a Graphite Pencil in 2010, and our work has been accepted into the D&AD Annual nine times.
Elsewhere, we picked up 'Best Private Sector Annual Report' at the 2006 Communicators in Business Awards for the Oskar annual report, and an Award of Excellence at the 2005 Communication Arts Awards for the Orange CSR report. Our work has also been recognised at the Cannes, Fresh, Cream, Design Week, Benchmark, and DBA Awards.
Jim has served on many creative juries, including D&AD, Design Week and BAFTA. In 2012, he was foreman of the D&AD Writing for Design jury in D&AD's 50th anniversary year.