About us

Biographies

Clients

Publications

Awards
blog
New work. Book reviews. Ideas. Likes and gripes. The following blog is something of a random visual and written notebook brought to you by totalcontent. We'll be covering a wide range of topics, from projects and prospects, to words and writing, to typography and technology, graphics and popular culture… and much more besides. Hope it tickles your fancy and feel free to have your say.
Fat, indolent and full of seething contempt for the world, Ignatius J Reilly is one of the great characters of modern fiction. And the scary thing is, he may never have stepped off the draft manuscript.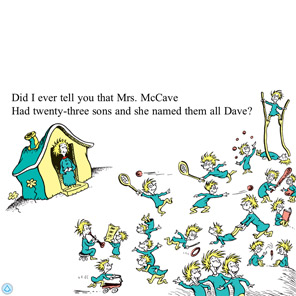 Just imagine commissioning Dr Seuss for a naming brief... he'd come up with a few options alright. Maybe twenty-three of them. Too Many Daves Did I ever tell you that Mrs. McCave Had twenty-three sons and she named them all Dave? Well, she did. And that wasn't a smart thing to do.
Contact