About us

Biographies

Clients

Publications

Awards
blog
New work. Book reviews. Ideas. Likes and gripes. The following blog is something of a random visual and written notebook brought to you by totalcontent. We'll be covering a wide range of topics, from projects and prospects, to words and writing, to typography and technology, graphics and popular culture… and much more besides. Hope it tickles your fancy and feel free to have your say.
A book to celebrate and explain the astonishing four-year refurbishment programme of Guy's Tower, just next door to The Shard in London Bridge. Originally completed in 1974, it's an imposing 34-storey concrete brutalist hospital building that was very much looking its age.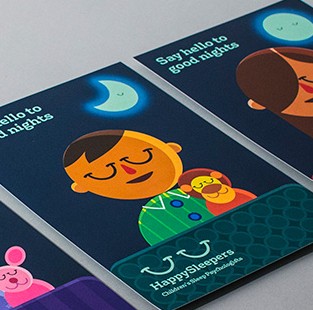 A cute little commission from our friends at Supple Studio for Happy Sleepers, a new sleep consultancy based in north London. Happy Sleepers was set up by a trio of child psychologists to help families having issues with their children's sleep patterns.
Contact