About us

Biographies

Clients

Publications

Awards
blog
New work. Book reviews. Ideas. Likes and gripes. The following blog is something of a random visual and written notebook brought to you by totalcontent. We'll be covering a wide range of topics, from projects and prospects, to words and writing, to typography and technology, graphics and popular culture… and much more besides. Hope it tickles your fancy and feel free to have your say.
In the October/November 2017 issue of Creative Review, writer Nick Asbury delves into the origins of brand storytelling and wonders whether it has had its day. Below is a Private View column Jim wrote for DesignWeek in March 2008, which is very much on the same wavelength.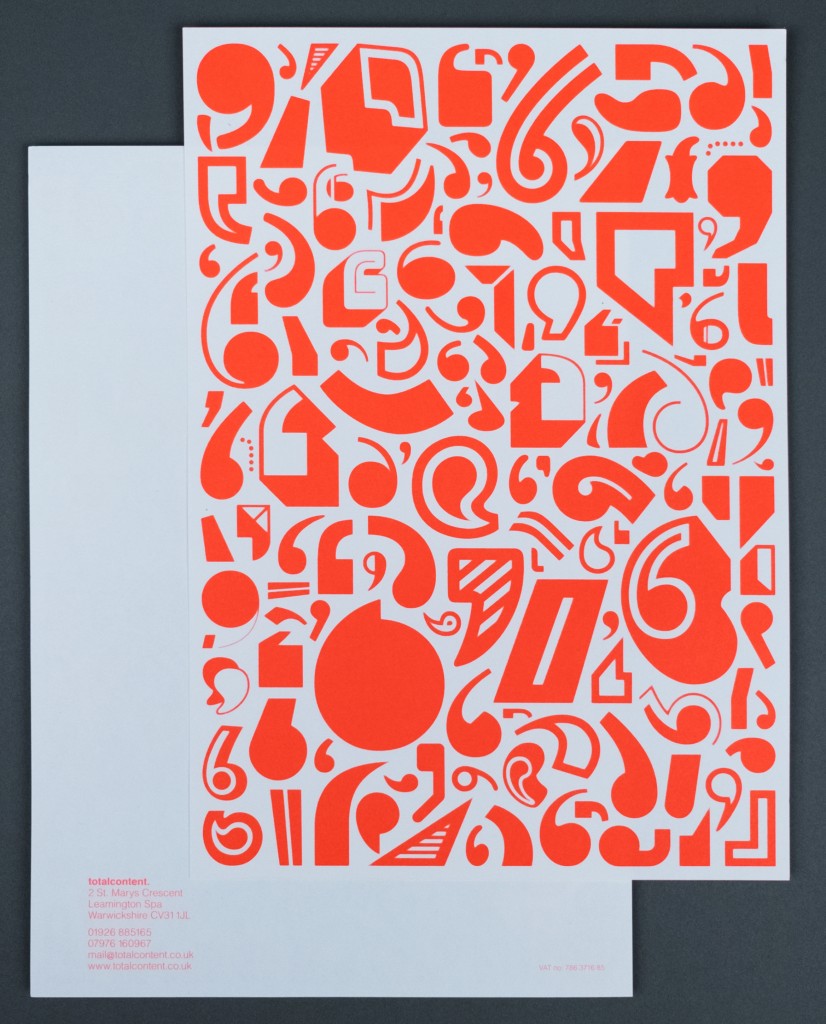 New address, new stationery. We were delighted that our friends at Supple Studio decided to take up the challenge.
Contact