Royal Mail year pack 2012.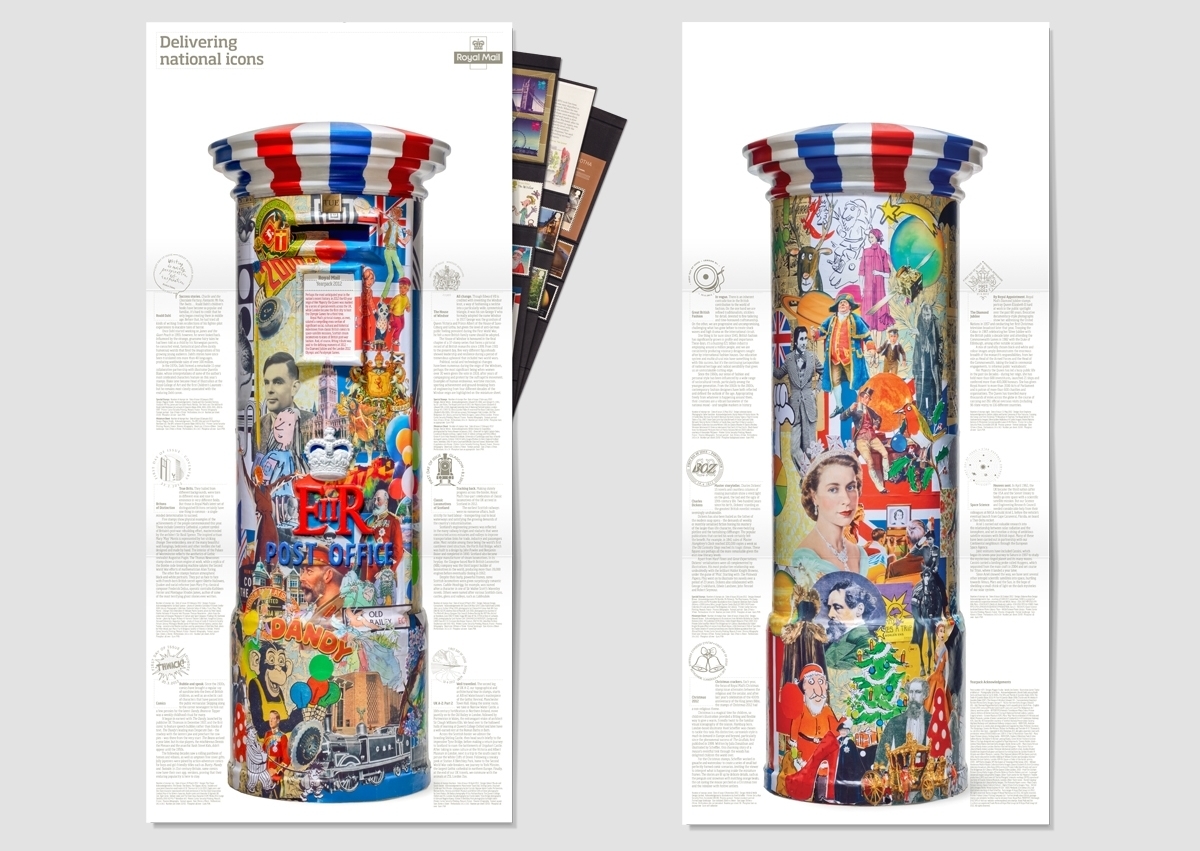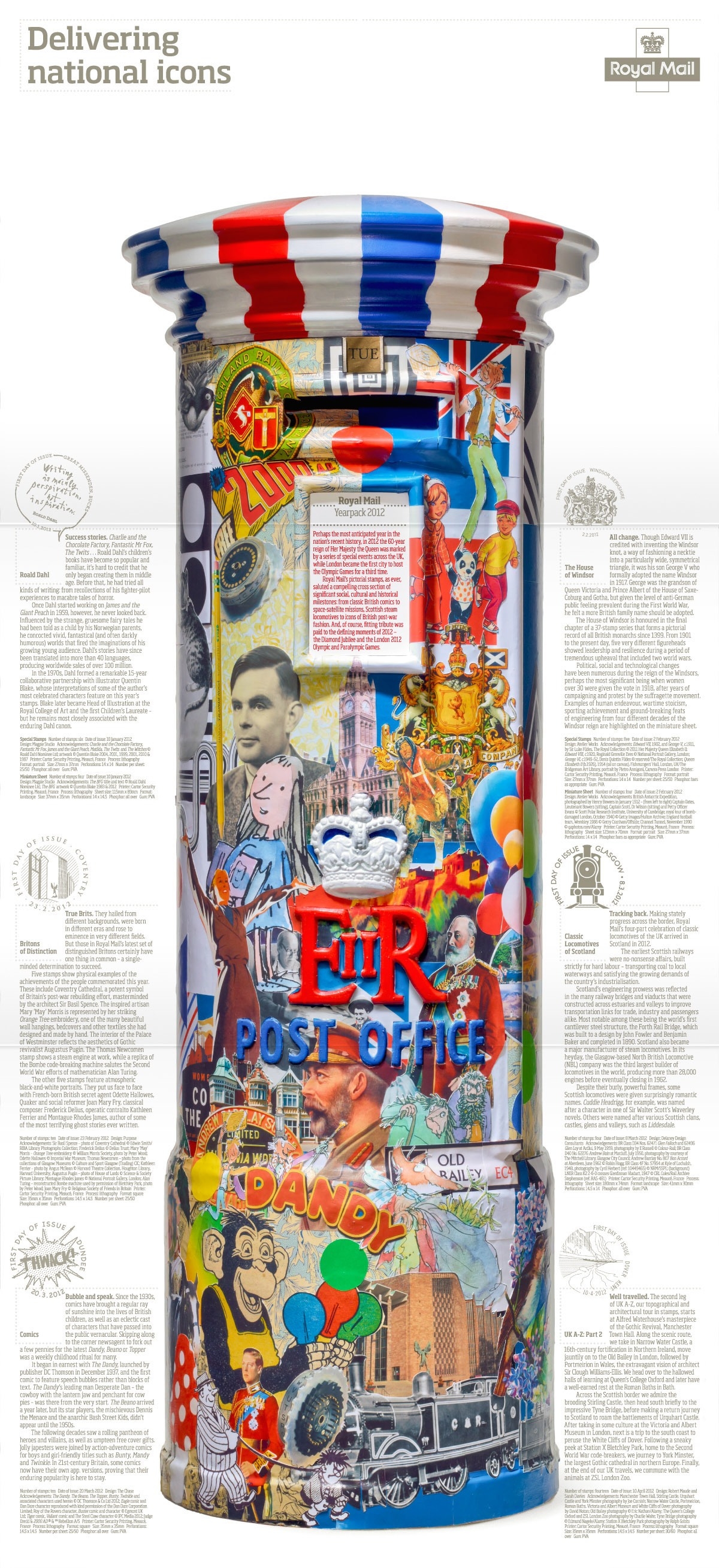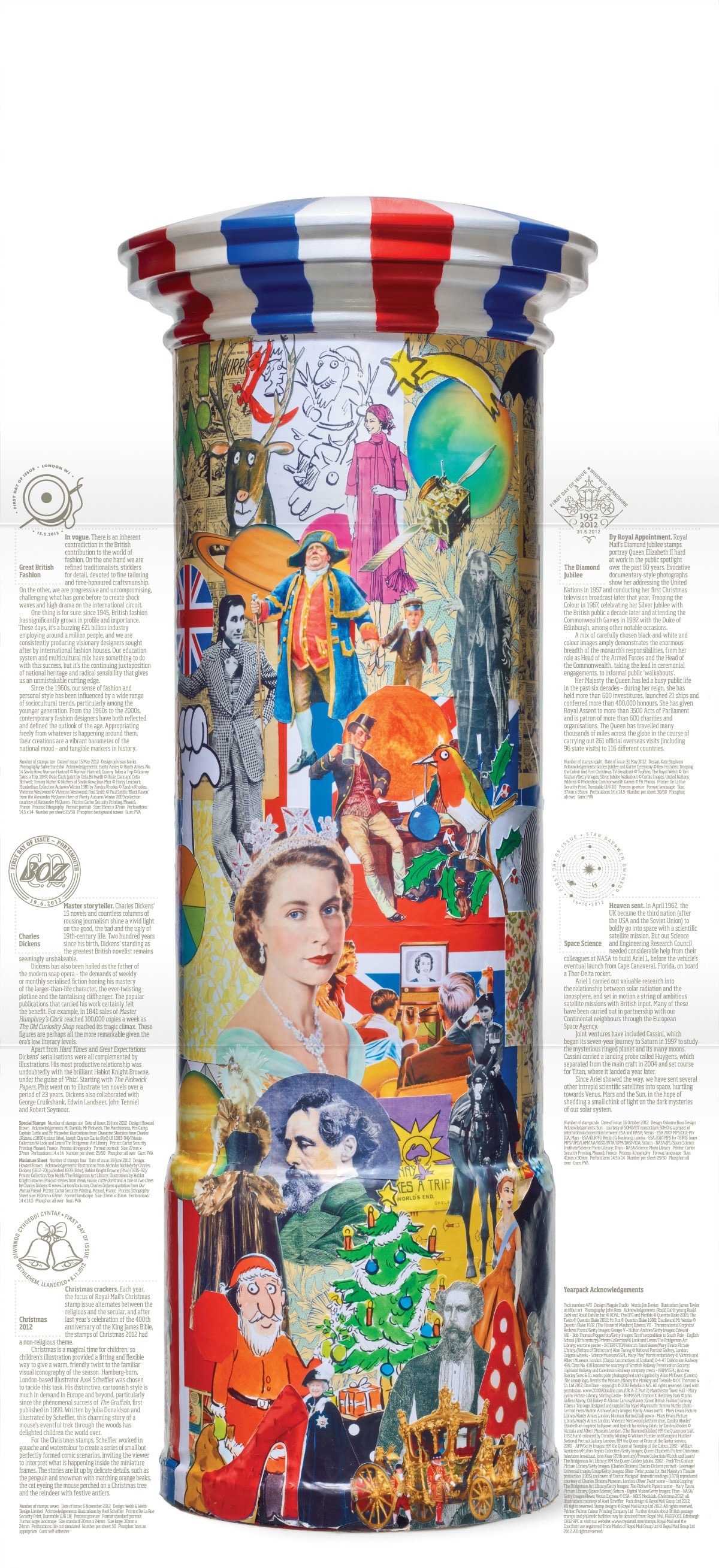 Royal Mail year pack 2012.
The Royal Mail Year Pack is the feisty little brother of the Year Book. You get all the year's pictorial stamps, but the editorial describing each of the stories behind them is much snappier (100–200 words only), and presented on a double-sided pull-out. So the trick is being ultra concise and making every word count. To date, Jim has written eleven of these, designed by the cream of the UK's graphic design talent, including The Chase, NB, Hat-trick and GBH. The pick of the bunch, however, was a recent effort by Magpie Studio, which involved illustrator James Taylor creating a Pop-art collage directly on to a traditional cast-iron post box. The 2012 Year Pack was nominated for a Design Week Award.